OWN YOUR LIFE
& YOU COULD WIN
$1,000,000!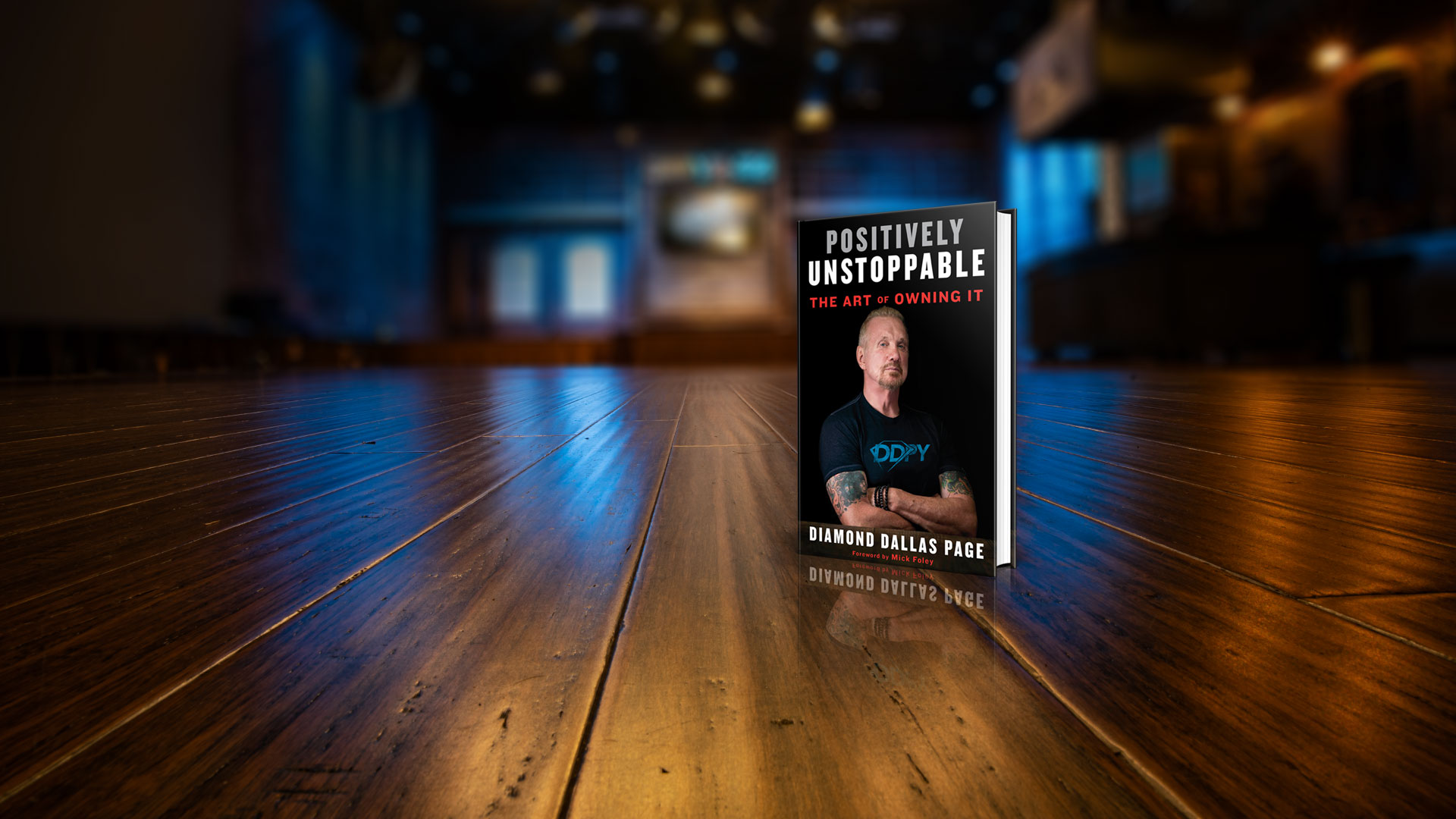 Positively Unstoppable Challenge 2019
The 2019 Positively Unstoppable Challenge registration period has ended. If you're here, we hope you're already crushing your big comeback in 2019, and we know why. THE POSITIVELY UNSTOPPABLE CHALLENGE was created to give you that extra push, that inspiration that you've been waiting for to own your life.
You've set your goals, you've entered and you're on your way to an unstoppable transformation. For 16 weeks, between February 1, 2019 and May 31, 2019 - document your journey in photos, essays, and video, and submit your results to us by May 31, 2019. We'll then choose two finalists who will both get a chance to win up to $1,000,000.
Strength is built in the body then forged in the mind.
GET INSPIRED WITH DIAMOND DALLAS PAGE'S NEW BOOK.
In Positively Unstoppable The Art Of Owning it, Diamond Dallas Page gets to the core of what may be holding you back from profound life change—physically, mentally, and emotionally.
It is packed with effective goal setting guides. This book is a must if you're bold enough to accept THE POSITIVELY UNSTOPPABLE CHALLENGE.
Diamond Dallas Page originally developed DDPY for athletes like himself who had suffered injuries due to years of high-impact sports. For the first 42 years of his life, Dallas was a guy who "wouldn't be caught dead" doing yoga, or anything like it.
After some severe spinal injuries at the height of his professional wrestling career, he was so desperate to keep his childhood dream alive, he was willing to try anything. So he tried yoga for the first time in his life.
Incorporating his experience in many other areas of fitness, he started mixing elements of yoga with his rehab and traditional calisthenics.DDPY was born! It combines the very best of yoga, old-school calisthenics, sports rehabilitation therapy and dynamic resistance to create one of the most effective fitness plans in existence today